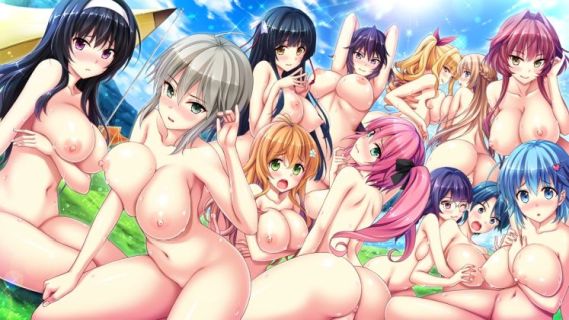 Japanese Title: 炎の孕ませおっぱい★エロアプリ学園
Title: Honoo no Haramase Oppai ☆ Ero Appli Gakuen
Released Date: November 25, 2016
Circle: SQUEEZ
Format: mp4
Size: 270mb
Hentai Anime Adaptation: Honoo no Haramase Oppai: Ero Appli Gakuen The Animation
Description: Protagonist, Majime Masato, is an ordinary pervy 2nd Year High School student at Ichisakura Academy (he is famous among the girls… not for good reasons, he has been nicknamed "Pervert Hajime" by them). One day, he is bestowed with a "Smartphone of Ero-love". From being a mere Pervy student, he changed jobs and leveled up to transform into the strongest student! Ichisakura Academy is ranked within one of Top Three Academies in the whole nation to be well served with breasts; there's no shortage of erotic women to choose from!
– Get to the Girl's locker-room in just 3 seconds by pressing a button! [Anywhere Girl's Locker-room Door] App!
– Get a girl to stroke your penis in a very erotic way [Dick stroke stroke] App!
– Absolute molester success rate of 100% [Molest this] App!
To the nice childhood friend, use the Shameless App in order to deepen her skinship with Majime! Go nag the strict Public Morals Committee President by starting the Sex Education App! Many pervy situations come into play with the Ero-apps! So, Majime Masato… Will you be able to conquer and impregnate all girls with your Ero-apps? [Translated from the Official site]
Screenshot
Download Links: Censored / Raw [ Salefiles  Mexashare ]