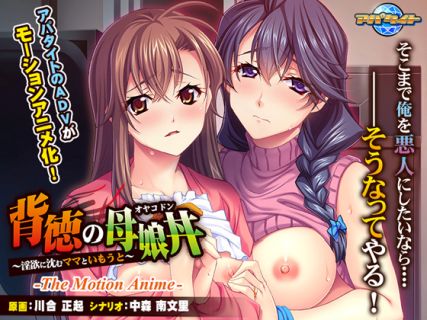 Japanese Title: 背徳の母娘丼 ~淫欲に沈むママといもうと~ The Motion Anime
Title: Haitoku no Oyakodon ~In'yoku ni Shizumu Mama to Imouto~ The Motion Anime
Released Date: May 24, 2019
Dlsite: VJ012657
Circle: Appetite
Format: mp4
Size: 224mb
Screenshot
Kouichirou, angry at his sister for always being angry at him finally rapes her.
He records the event to blackmail her into silence.
When she tries to go to their mother for help he rapes her too.
Download Links: Censored / Raw [ Mexashare ]