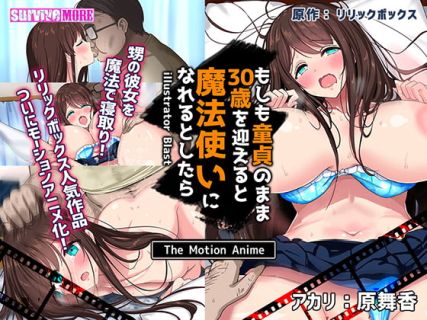 Japanese Title: もしも童貞のまま30歳を迎えると魔法使いになれるとしたら The Motion Anime
Title: If You Stay a Virgin Until You're 30, You Turn into a Wizard The Motion Anime
Released Date: June 12, 2020
Dlsite: VJ013561
Circle: survive more
Format: mp4
Size: 204mb
Based on CG Illustration by lyricbox.
Screenshot
A jobless shut-in turns 30, and thus his virginity now awakens him to special powers.
As he receives the ability to transform into other people, he naturally uses it to fuck his nephew's girlfriend.
Download Links: Censored / Raw [ Mirror ]