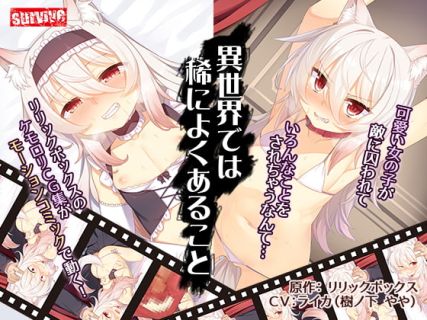 Japanese Title: 異世界では稀によくあること(モーションコミック版)
Title: Things That Sometimes Occur Frequently in the Fantasy World (Motion Comic Version)
Released Date: August 6, 2020
Dlsite: RJ293965
Circle: survive
Format: mp4
Size: 232mb
Based on CG Illustration by lyricbox.
Screenshot
When a pretty girl falls captive to her enemy, she is likely to be
sold, bought, enslaved, sexually trained and so on and on.
They are things that sometimes occur frequently in the fantasy world.
Download Links: Censored / Raw [ Mirror ]