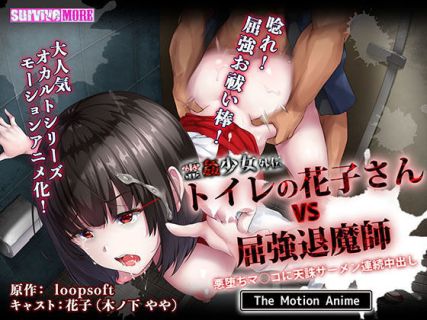 Japanese Title: 霊姦少女外伝 トイレの花子さんvs屈強退魔師 悪堕ちメス穴に天誅ザーメン連続中出し The Motion Anime
Title: Spiritfuck Shoujo Side Story: Toilet Ghost Hanako v.s. Muscular Exorcist The Motion Anime
Released Date: August 14, 2020
Circle: survive more
Hentai Anime Adaptation: Toilet no Hanako-san vs Kukkyou Taimashi
Format: mp4
Size: 159mb
Based on CG Illustration by loopsoft.
Screenshot
Hanako is the vengeful ghost haunting an abandoned toilet stall…
And one brawny exorcist knows just what to do!
Download Links: Censored / Raw [ Mirror ]