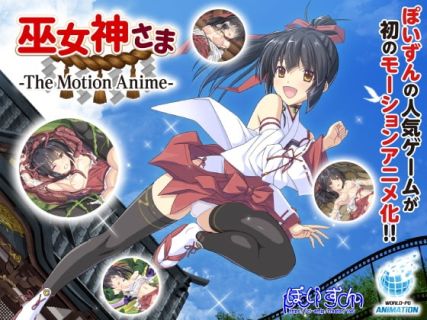 Japanese Title: 巫女神さま -The Motion Anime-
Title: Shrine Maiden Goddess The Motion Anime
Released Date: October 30, 2020
Dlsite:
Circle: WORLDPG ANIMATION
Format: mp4
Size: 242mb
Based on erotic game by poison.
Screenshot
In an age of science in reasoning, gods and youkai were considered myths of the past.
However, behind the scenes, the forces of good and evil were always in motion.
Those who fought to defeat the youkai were known as "Taimashi" or exorcists.
One summer, Koyori was called upon by her exorcist mother
to journey to a village and defeat youkai there as part of her training.
Unable to spend time with her friends that summer, she begrudgingly made her
way towards the village.
"There's lots of greenery~ and I've heard it's a lovely place~"
She trusted these words from her mother but…
Download Links: Censored / Raw [ Mirror ]