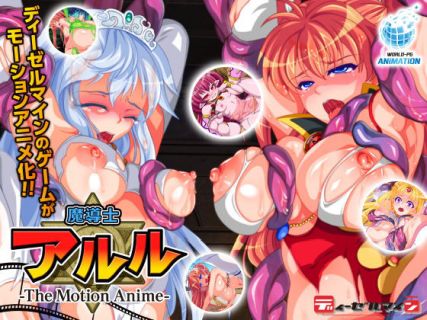 Japanese Title: 魔導士アルル~天才のアタシが、なんでこんな目に!?~ The Motion Anime
Title: Arle the Sorceress: I'm Smarter Than This! Why Is This Happening!? The Motion Anime
Released Date: December 18, 2020
Circle: WORLDPG ANIMATION
Format: mp4
Size: 433mb
Based on erotic game by dieselmine.
Screenshot
Arle is a "gorgeous genius sorceress" (her words).
She intends to leave her mark on history,
but it just might be she has more confidence than talent.
Her road to fame won't be clean, but it's eventful,
from novice trials to a showdown with the lord of demons.
"I'm smarter than this! Why is this happening!?"
Poor Arle!
Monsters screw her, perverts pump her ass with glycerine,
the only way she can seem to make money is at the whorehouse…
What kind of genius gets pregnant with a monster baby!?
She's not the only one: a prim princess, a dark elf adventurer,
the lady of the demon royals and other sub-characters
get violated and knocked up, too!
Download Links: Censored / Raw [ Mirror ]