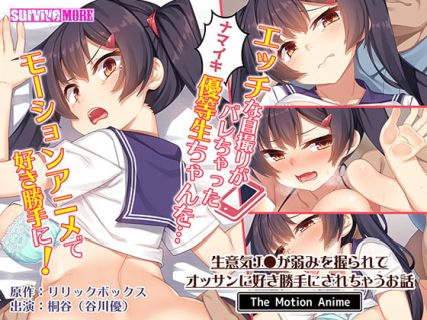 Japanese Title: 生意気J●が弱みを握られてオッサンに好き勝手にされちゃうお話 The Motion Anime
Title: Cheeky Schoolgirl Gets Blackmailed Into Becoming A Geezer's Plaything The Motion Anime
Released Date: June 25, 2021
Dlsite: VJ014462
Circle: survive more
Format: mp4
Size: 355mb
Based on CG Illustration by lyricbox.
Screenshot
The secret hobby of a certain female honor student is taking
lewd photos of herself and uploading them online.
She knows she shouldn't, but she gets so much pleasure from
the idol-like thrill of men ogling over her.
However, one day, her secret is found out by the school janitor…
Download Links: Censored / Raw [ Mirror ]