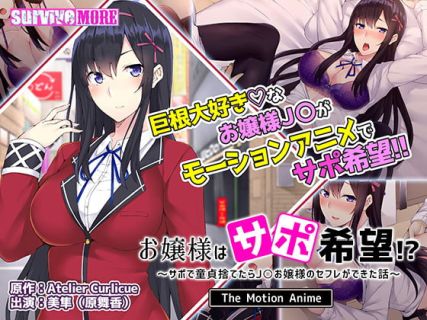 Japanese Title: お嬢様はサポ希望!?~サポで童貞捨てたら●●お嬢様のセフレができた話~ The Motion Anime
Title: J* Maiden Looking to Be a Prostitute Becomes My Sex Friend The Motion Anime
Released Date: July 9, 2021
Dlsite: VJ014752
Circle: SURVIVE MORE
Format: mp4
Size: 174mb
Based on CG Illustration by Atelier Curlicue.
Screenshot
You meet up with a girl from an online forum, in order to lose your virginity.
However, she was a real lady who was going to an elite academy!
She was acting high-handed, but her demeanor changed when she saw your big d*ck…?
Download Links: Censored / Raw [ Mirror ]