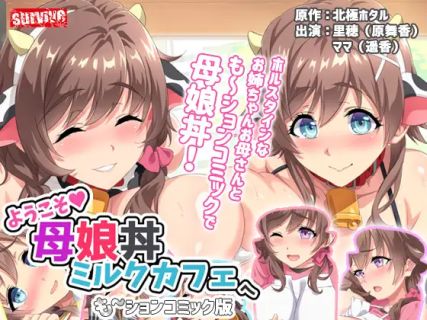 Japanese Title: ようこそ母娘丼ミルクカフェへ も~ションコミック版
Title: Welcome to the Mom & Daughter Milk Cafe (Motion Comic Version)
Released Date: October 7, 2021
Dlsite: RJ343345
Circle: survive
Format: mp4
Size: 246mb
Based on CG Illustration by Hokkyoku fire Fly.
Screenshot
Everyone's new favorite profession is "Holstein", a job that lets women serve up fresh breast milk to customers.
My sister decides to start training to become a Holstein, and gets some help from our Holstein mother!
Naturally, sharing my dick milk is part of the training process too!
Download Links: Censored / Raw [ Mirror ]