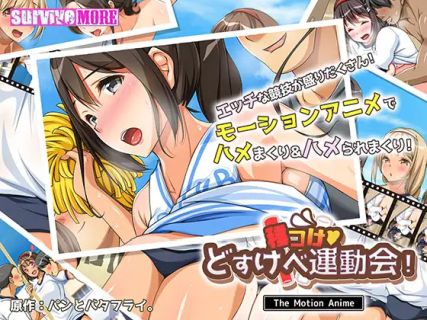 Japanese Title: 種付けどすけべ運動会! The Motion Anime
Title: INSEMINATION! It's the Sexual Sports Day! The Motion Anime
Released Date: August 6, 2021
Dlsite: VJ014753
Circle: survive more
Format: mp4
Size: 243mb
Based on CG Illustration by Pan tou Butterfly (パンとバタフライ。)
Screenshot
So it's the Sexual Sports Day that guardians and teachers also have their roles.
Plenty of sexual sports are on the list! With daughters, students and classmates…
Let's have all-day sex!
Download Links: Censored / Raw [ Mirror ]