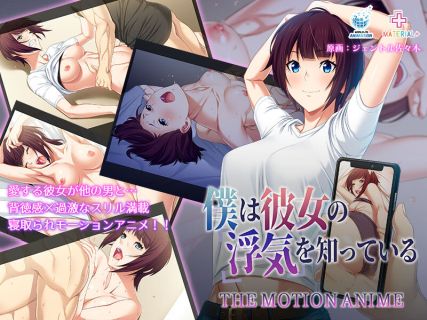 Japanese Title: 僕は彼女の浮気を知っている The Motion Anime
Title: Boku wa Kanojo no Uwaki o Shitteiru The Motion Anime
Released Date: September 2, 2022
Circle: WORLDPG ANIMATION
Format: mp4
Size: 250mb
Based on erotic game by Atelier Sakura.
Screenshot
The heroine Sae Yamanaka and Hiroshi, the protagonist, have been in love since their childhood. Currently Sae goes to a distant university and is in a long distance relationship.
One day when Hiroshi went to her house, he heard Sae's moans from inside. She was having sex with a man other than him, he felt a betrayed shock, but at the same time, a strong excitement he had never felt hit him.
"What kind of expression and gesture would she make with a man other than myself? I want to know. I just want to know what kind of sex you have with a man other than me."
Driven by the distorted desire, Hiroshi finally takes action.
"Because I want to see her cheating sex."
Download Links: Censored / Raw [ Mirror ]