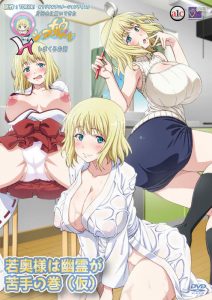 Title: Katainaka ni Totsui de Kita Russia Musume to H Shimakuru Ohanashi
Japanese Title: 片田舎に嫁いできた○シア娘とHしまくるお話
Episodes:
Released Date: Nov 24, 2017 till ?
Unemployed and depressed, Suzumura Kenta moves back into his family's house. One day Kenta's brother, recently married, returns home with his newlywed wife, Alisa. Surprisingly, she is a foreigner! With white skin and bright blond hair, her voluptuous body steals Kenta's gaze!