Title: Immoral
Japanese Title: IMMORAL[インモラル]
Total Episodes: 2
Released Date: April 29, 2005 till August 26, 2005
Brand: Himajin  / Marigold
Based on erotic game by Blue Gale.
A school doctor comes in possession of a sexual hypnotic spray that inhibits girls to succumb to sexual desires. One after another, high school girls fall prey to the school doctor's sex schemes turning them into sex slaves.
---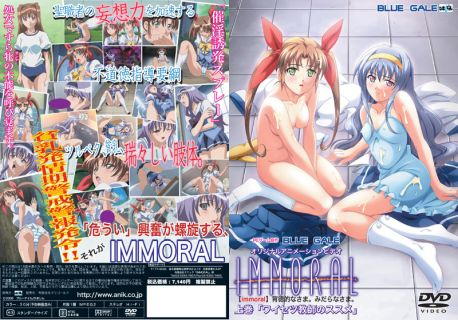 Episode 1
Released Date: April 29, 2005
Tags: School Girl, Mind Control, Masturbation, Bathroom Scene, Blowjob, Virgin, Doggy Style, Creampie, Twin Tail, Outdoor Sex
Screenshot
Download Links:
Censored / Subbed [ Mirror ] [ Mirror 2 ]
---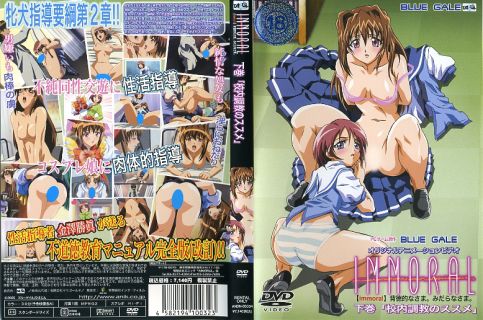 Episode 2
Released Date: August 26, 2005
Tags: School Girl, Toilet Scene, Mind Control, Blowjob, Yuri, Cunnilingus, Sex While On The Phone, Virgin, Creampie, Bondage, Harem
Screenshot
Download Links: