Title: Gakuen 3: Karei Naru Etsujoku
Japanese Title: 学園3 華麗なる悦辱
Total Episodes: 2
Released Date: March 18, 2011 till July 22, 2011
Brand: Celeb / Milkys Pictures
Prequel: Gakuen 2
Based on erotic game by Bishop.
Chiba Kagetora enters employment in a super-elite academy as a "jester". However, he has a dark motive for doing so. Kagetora's body possesses a unique attribute: Women who are spattered by his semen become extremely aroused and fall captive to their lust. Using this, he plans to dominate the "princesses" of the academy.
~ translated and adapted from official site by Cranston

---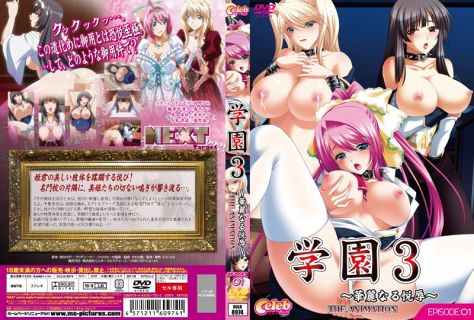 Episode 1
Released Date: March 18, 2011
Tags: Blowjob, Facial, Big Breasts, Doggy Style, Rape, Ahegao, Inflation, Anal, Creampie
Screenshot
Download Links:
Uncensored / Subbed [ Mirror ] [ Mirror 2 ]
---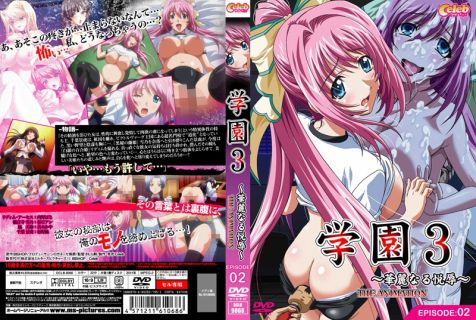 Episode 2
Released Date: July 22, 2011
Tags: Blowjob, Pee, Bloomers, Doggy Style, Ahegao, Inflation, Big Breasts, Swimsuit
Screenshot
Download Links: