Title: Ojou-sama Yomeiri Kousou!
Japanese Title: お嬢様☆嫁入り抗争!
Total Episodes: 2
Released Date: October 5, 2012 till November 30, 2012
Brand: Mary Jane
* Based on a light novel by Tsukino Otogi with illustrations by Yuyi.
The story revolves around a transfer student, Mamoru Amakawa. One day he received two love letters: one from Sakura Sumiyoi, daughter of the gang leader who owns the northern half of the city, and the other from Ageha Kurosaki, daughter of the Black Rose mafia leader who rules the southern half of the city. Unfortunately, these two fell in love with him and willing to do anything just to get his affection. How will he cope with these sticky situations?

---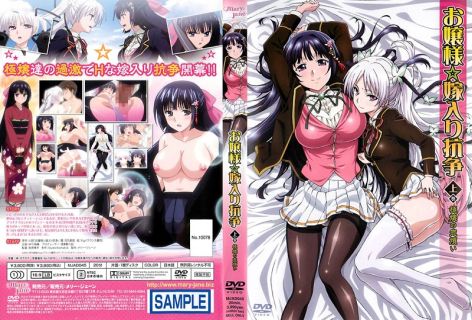 Episode 1
Released Date: October 5, 2012
Tags: Big Breasts, Virgin, School Girl, Handjob, Blowjob, Paizuri, Doggy Style, Romance
Screenshot
Download Links:
Censored / Subbed [ Mirror ] [ Mirror 2 ]
---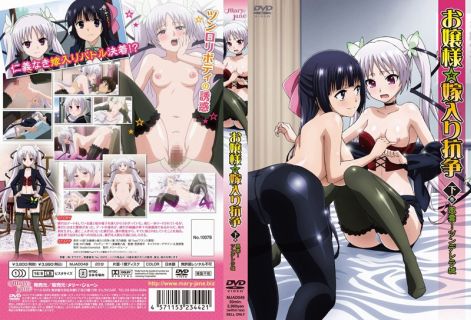 Episode 2
Released Date: November 30, 2012
Tags: Train, Twin Tail, Handjob, Blowjob, Small Breasts, Cunnilingus, Facial, Virgin, Doggy Style
Screenshot
Download Links: