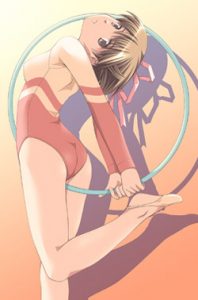 Title: Shintaisou: Shin
Japanese Title: 新体操(真)
Synonyms: Princess 69: Midnight Gymnastics
Episodes: 2
Released Date: Jun 24, 2005 till Sep 30, 2005
* Based on a game by Panda House.
There's a secret competition called "dark rhythmic gymnastics". The entrees complete their beauty and lewd by their technique more difficult than rhythmic gymnastics.
Haneoka Fubuki is a little brother-in-low of Haneoka Miku who's been missing. While he is looking for his sister, he finds her at the house of Tomomi, Miku's classmate. Acceding to Tomomi, she is trapped in the dark side of "dark rhythmic gymnastics". In order to help her out, he resolves his mind to become a coach of "dark rhythmic gymnastics", and he gets close to Fujimiya Koyuki who was chosen by Tomomi not knowing his fate…
(Source: AnimeNfo)

Screenshot:  Episode 1   Episode 2
Label: Discovery
Prequel: Shintaisou (Kari) The Animation: Yousei-tachi no Rondo
Format: mp4
Download Links
Subbed
Episode 1  Mirror   Solidfiles   Userscloud
Episode 2  Mirror   Solidfiles   Userscloud