Title: Honoo no Haramase Doukyuusei
Japanese Title: 炎の孕ませ同級生
Total Episode: 2
Released Date: December 25, 2008 till June 25, 2009
Brand: Milky / Milkys Pictures
Prequel: Honoo no Haramase Tenkousei
Same setting: Honoo no Haramase Motto! Hatsuiku! Karada Sokutei 2, Honoo no Haramase Paidol My Star Gakuen Z The Animation
Based on erotic game by SQUEEZ.
Opposed to his parents' decision to immigrate overseas, Kagami Kazuya has moved into the girls' dormitory of his school. One day, he decides to peep in on the physical exam of the female students. Mesmerized by the sizes and shapes of the girls' breasts, he comes up with an idea to get them all pregnant to control them. Will he succeed?
Source: Geta

---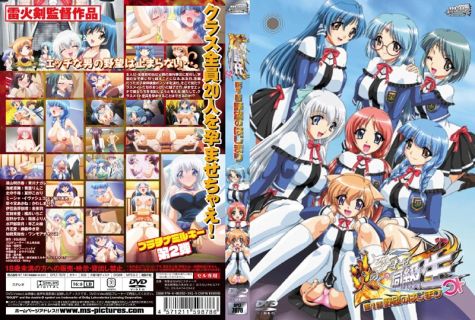 Episode 1
Released Date: December 25, 2008
Tags: Big Breasts, Harem, Paizuri, Facial, Cunnilingus, Waitress, Megane, Blowjob, School Girl, Doggy Style, Twin Tail
Screenshot
Download Links:
Uncensored / Subbed [ Mirror ] [ Mirror 2 ]
Uncensored / Raw [ Mirror ]
Censored / Subbed [ Mirror ]
---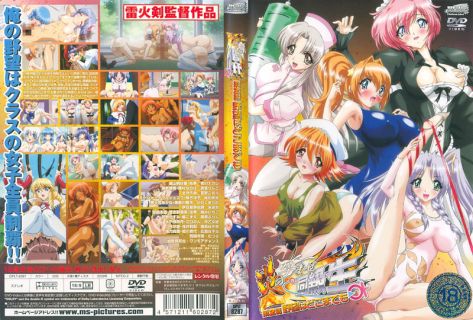 Episode 2
Released Date: June 25, 2009
Tags: Big Breasts, Twin Tail, Cunnilingus, Bondage, Outdoor Sex, Blowjob, School Girl, Harem, Nurse, Handjob, Paizuri
Screenshot
Download Links:
Uncensored / Subbed [ Mirror ] [ Mirror 2 ]
Uncensored / Raw [ Mirror ]
Censored / Subbed [ Mirror ]