Title: Makai Tenshi Djibril 3
Japanese Title: 魔界天使ジブリール3
Synonyms: Jiburiru: The Devil Angel 3
Episodes: 2
Released Date: September 25, 2009 till February 19, 2010
Brand: Milky
Prequel: Makai Tenshi Djibril: Episode 2
* Based on the erotic video game by Front Wing.
The peace following the previous story is short-lived, with a strange new photography student taking pornographic pictures of some of the students, something connected to the return of Misty May. When a more powerful monster than they've ever faced before attacks them, Hikari Jinno is abducted, and the New Angelic Gaia Interface is activated, in the form of a blue-haired virtual girl named Nagi… Can the N.A.G.I rescue Hikari… or is it too late already?
---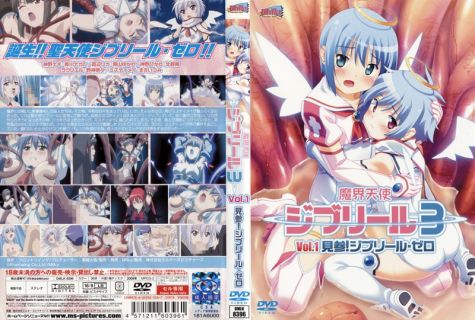 Episode 1
Released Date: September 25, 2009
Tags: Big Breasts, Tentacles, Romance, Virgin, Angel, Bathroom Scene, Handjob, Blowjob, Cunnilingus, Small Breasts, Maid, Cosplay, Rape
Screenshot
Download Links:
Uncensored / Subbed [ Mirror ]
Uncensored / Raw [ Mirror ]
Censored / Subbed [ Mirror ]
---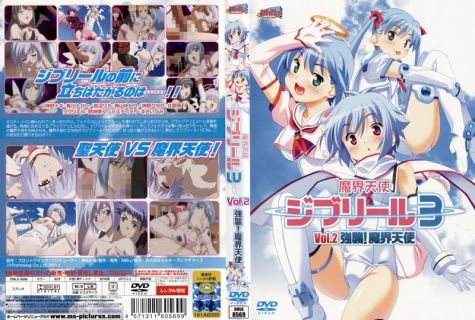 Episode 2
Released Date: February 19, 2010
Tags: Maid, Cosplay, Big Breasts, Angel, Tentacles, Anal, Double Penetration, Inflation, Doggy Style, Futanari, Yuri, Rape
Screenshot
Download Links:
Uncensored / Raw [ Mirror Userscloud ]
Censored / Subbed [ Mirror ]