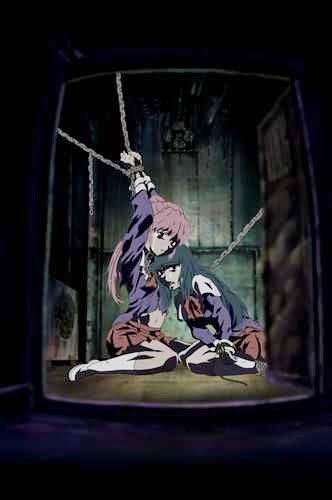 Title: Dokusen
Japanese Title: 独占
Synonyms: Submission Central
Episodes: 2
Released Date: Mar 8, 2002 till Jun 7, 2002
* Based on the game by ruf.
Kaoru wants Kyoshiro's girlfriend, Tsumugi, for himself. He meets Kyoshiro in a chat room and they make a contract. Kyoshiro and Kaoru will take turns training Tsumugi to be a sex slave, and they'll record their progress on a website. At the deadline, all the site's visitors will vote on which one of them deserves to be Tsumugi's boyfriend.

Screenshot: Episode 1  Episode 2
Label: Vanilla / Digital Works
Format: mp4
Uncensored
Download Links
Subbed
Episode 1  Mirror     Userscloud
Episode 2  Mirror     Userscloud