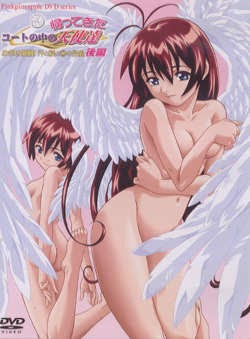 Title: Kaette Kita Court no Naka no Tenshi-tachi
Japanese Title: 帰ってきたコートの中の天使達
Synonyms: Angels Return to the Court
Episodes: 2
Released Date: Oct 26, 2001 till Jan 25, 2002
Akira Motoura is missing after he saves Kozue from being raped by three hoodlums in the park. The team searches for him to no avail. Nao, tries desperately to hold the team together while they play the championship game. Nanase, can't play the game unless the coach can unleash her sexual desires.

Screenshot: Episode 1  Episode 2
Label: Pink Pineapple
Prequel: Court no Naka no Tenshi-tachi
Format: mp4
Censored
Download Links
Subbed
Episode 1  Mirror   Solidfiles   Userscloud
Episode 2  Mirror   Solidfiles   Userscloud