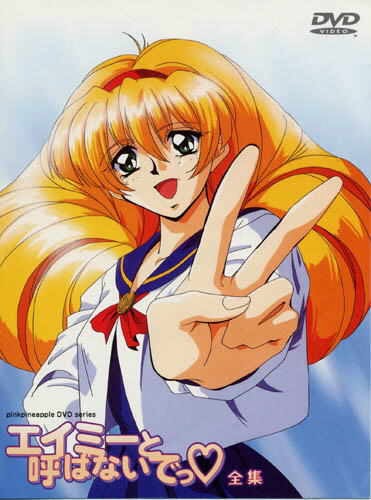 Title: Amy to Yobanaide
Japanese Title: エイミーと呼ばないでっ♡
Synonyms: Emi to Yobanaide
Episodes: 2
Released Date: Feb 28, 1997 till Jun 27, 1997
Emi is a high-school girl with a very strong love for her younger step-brother. She finally decides that it is time to confess her love to him, since it is near her 18th birthday. But before the climactic moment where she can confess her love; debt collectors arrive to confiscate her father's properties.

Label: Pink Pineapple
Format: mp4
Censored
Download Links
Subbed
Episode 1   Mirror   Solidfiles   Userscloud
Episode 2   Mirror   Solidfiles   Userscloud