Title: Enkou Shoujo: Rikujoubu Yukky no Baai The Animation
Japanese Title: 円交少女~陸上部ゆっきーの場合~ THE ANIMATION
Episodes: 1
Released Date: August 26, 2016
Brand: Pink Pineapple
Based on the game by Frill.
"Hey, Yukkii, you're free right now, aren't you?
Well, then… can you please save me…?"
Yuuki was the hope and shining star of her school's track club… until an injury which prevented her from qualifying for the national competition.
Because of her frustration, she went to blow out some steam in Shibuya and had a fateful reunion with her best friend Mako, whom she has known ever since middle school.
On the spur of the moment, Mako asks Yuuki's help in order to repay her debt for a host…?
Enkou Shoujo: Rikujoubu Yukky no Baai Episode:
---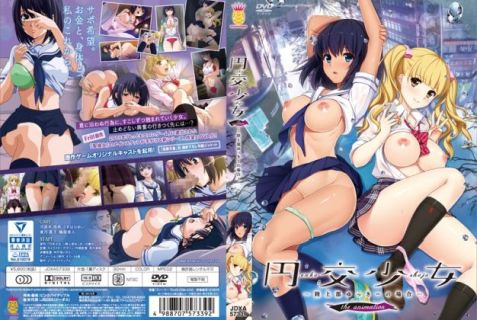 Episode 1
Released Date: August 26, 2016
Tags: Ahegao, Big Breasts, Blowjob, Cosplay, Creampie, Filmed, Outdoor Sex, Paizuri, School Girl, Threesome, Virgin
Screenshot
Download Links:
Censored / Subbed [ Mirror ] [ Mirror 2 ]
Censored / Raw [ Mirror ]