Title: Honoo no Haramase Oppai: Ero Appli Gakuen The Animation
Japanese Title: 炎の孕ませおっぱい★エロアプリ学園 THE ANIMATION
Episodes: 2
Released Date: August 25, 2017 till March 30, 2018
Brand: Pink Pineapple
Same setting: Honoo no Haramase Tenkousei
*Based on game by SQUEEZE.
Our protagonist, Majime Masato, is an extremely average and extremely lewd second year student at Ichisakura Academy. His reputation as a pervert precedes him. One day, he saves a black cat named Shami who gives him a magical "smartphone of love" as a gift. He levels up from being a lowly perverted student to being the most perverted student in the whole world! Ichisakura Academy ranks in the top three in the nation for average female bust size, so Majime has quite a selection to choose from!
Will you be able to conquer and impregnate all girls with your Ero-apps?
Majime wants to impregnate all the girls at Ichisakura Academy! What does his fate hold in store for him?

---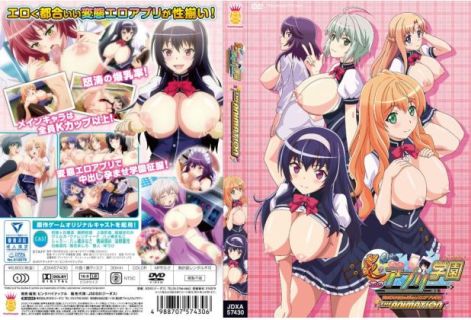 Honoo no Haramase Oppai: Ero Appli Gakuen The Animation: Episode 1
Released Date: August 25, 2017
Tags: Big Breast, Harem, Maid, Blowjob, Paizuri, Ahegao, Facial, Incest, Onee-chan, Twin Tail, Small Breast, Outdoor Sex, Mind Control, School Girl, Cunnilingus, Doggy Style, Creampie, Handjob, Lactation
Screenshot
Download Links:
Censored / Subbed [ Mirror ] [ Upfiles ]
Censored / Raw [ Mirror ]
---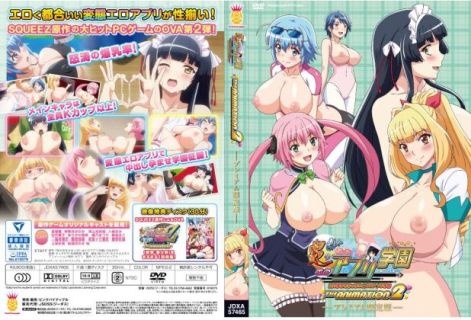 Honoo no Haramase Oppai: Ero Appli Gakuen The Animation: Episode 2
Released Date: March 30, 2018
Tags: Mind Control, Ahegao, Big Breast, Harem, Outdoor Sex, Paizuri, Lactation, Doggy Style, Masturbation, Bathroom Scene, Cunnilingus, Blowjob, Maid, Sex Toys, Yuri, Twin Tail, Pregnant
Screenshot
Download Links:
Censored / Subbed [ Mirror ] [ Upfiles ]
Censored / Raw [ Mirror ]