Title: Love x Holic: Miwaku no Otome to Hakudaku Kankei The Animation
Japanese Title: Love×Holic ~魅惑の乙女と白濁カンケイ~ THE ANIMATION
Episodes: 2
Released Date: November 29, 2019 till December 20, 2019
Brand: Pink Pineapple
Source Material: Based on an erotic game by Atelier Kaguya Bare & Bunny.
In a world where humans and demi-humans coexist, Amano Taichi has by accident drank some blood of Aoe Kuon, the most popular girl in the school. Drinking her blood changed his body to have a special constitution which awakens demi-humans.
In exchange for protecting Taichi from whoever would target him, the Aoe house made him cooperate with awakening Kuon…
AND TO DO THAT, HE HAS TO POUR HIS SEMEN INSIDE HER!
Starting with Suzuka of the oni tribe, whom the protagonist is in love with, and Seira from the dragon tribe, there are other demi-humans who join the competition to squeeze him dry…

---
Download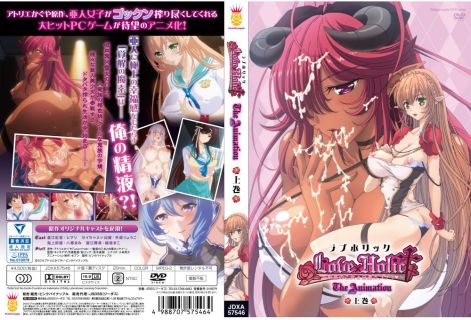 Episode 1
Released Date: November 29, 2019
Tags: Blowjob, Reverse Rape, Big Breasts, Brown-skinned Girl, Cunnilingus
Screenshot
Download Links:
Video
---
Download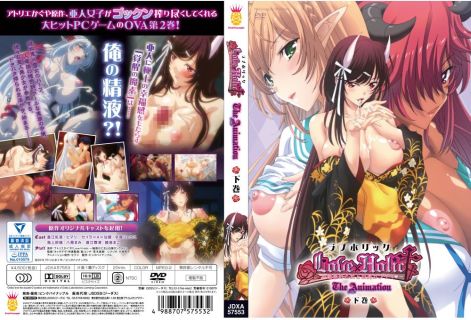 Episode 2
Released Date: December 20, 2019
Tags: Big Breasts, Handjob, Blowjob, Brown-skinned Girl, Doggy Style, Paizuri, Facial, Harem, School Girl
Screenshot
Download Links:
Video