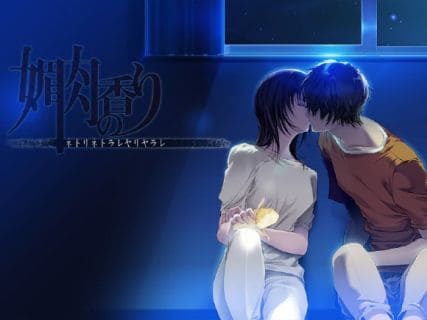 Japanese Title: 媚肉の香り~ネトリネトラレヤリヤラレ~
Title: Biniku no Kaori ~Netori Netorare Yari Yarare~
Released Date: March 28, 2008
Circle: Elf
Format: mp4
Size: 250mb
Screenshot
Description: Takuya is a university student. He plans to earn money so that he can go travelling with his girlfriend, Yuki. He starts working as a live-in home tutor at Otoha's house. One day, he finds a hole in the wall. He looks into it and sees Kaori, Otoha's mother, doing her hair. It seems it is Otoha's parents' bedroom. Who made this hole? What for?
Download Links: Censored / Raw [ Mexashare ]