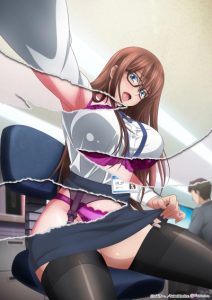 Title: Jimihen!! Jimiko o Kaechau Jun Isei Kouyuu
Japanese Title: じみへんっ!!~地味子を変えちゃう純異性交遊~
Episodes: 8
Released Date: January 4, 2021 till February 22. 2021
The story follows the relationship between two co-workers, office worker Yukuhashi Rena and businessman Hachiya Ryouhei. Yukuhashi seems like the plainest woman at her company, but she transforms into a stunning beauty when she dresses up outside the office. Flustered upon seeing Yukuhashi transformed, Hachiya inadvertently utters what sounds like an invitation to get to know each other better — without realizing they are standing in front of a love hotel.

Download Links:
Subbed
Episode 1   Mirror
Episode 2   Mirror
Episode 3   Mirror
Episode 4   Mirror
Episode 5   Mirror
Episode 6   Mirror
Episode 7   Mirror
Episode 8   Mirror
Raw
Episode 1    Mirror
Episode 2   Mirror
Episode 3   Mirror
Episode 4   Mirror
Episode 5   Mirror
Episode 6   Mirror
Episode 7   Mirror
Episode 8   Mirror