Title: Koiito Kinenbi: The Animation
Japanese Title: 恋糸記念日 THE ANIMATION
Total Episodes: 2
Released Date: December 21, 2012 till March 22, 2013
Brand: Pink Pineapple
Koiito Kinenbi: The Animation Description:
* Based on the manga by Takayaki.
A collection of short but sweet romantic stories with happy endings.
---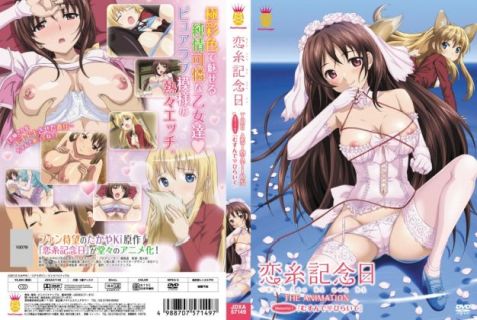 Episode 1
Released Date: December 21, 2012
Tags: Big Breasts, Nekomimi, Small Breast, Paizuri, MILF, Threesome, Bondage, School Girl, Handjob, Creampie
Screenshot
First story is about two friends who finally tell each other how they feel. The second story follows two high school students who are in the drama club, who then gets into sex drama.
Download Links:
Censored / Subbed [ Mirror ] [ Mirror 2 ]
---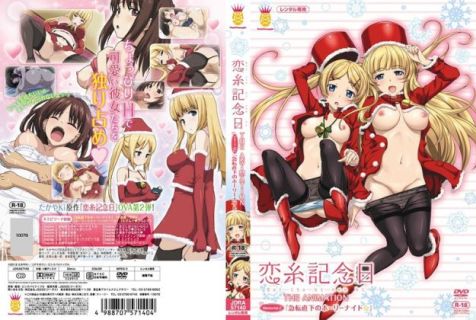 Episode 2
Released Date: March 22, 2013
Tags: Big Breasts, Twin Tail, Blowjob, Doggy Style, Paizuri, Christmas Theme
Screenshot
A girl named Aisha who is Santa's daughter is just finishing up delivering presents. At the last house, she trips on the snow on the porch and gets knocked out when she hits her head. The perverted boy living there finds her, thinks that she is his Christmas present, and proceeds to first grope her breasts and then fuck her. She wakes up while he is inside of her much to her surprise. It actually turns out that she was supposed to be the guy's Christmas present and become his girlfriend.
The second scene of this is my favorite scene. Aisha's younger sister, Sasha, comes to visit and tell Aisha that their mother wants her to give her some grandchildren. If she doesn't want to, Sasha can do it instead.
Download Links: