Title: D-Spray
Total Episodes: 1
Released Date: April 5, 2013
Brand: Lune Pictures / Marigold / Angelfish
Based on the erotic game by UnderMoon.
The protagonist has been working at a job for several years but can't seem to rise through ranks anymore. With no respect from most of employee and rumors of restructure going on he is sick of his job. How ever one day he is called in by research department to test out experimental pheromone drug. After testing drug out to be real deal he starts to target women he works with making his job more interesting.
Source: vndb

---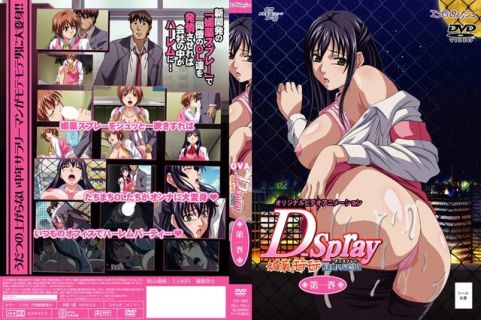 Episode 1
Released Date: April 5, 2013
Tags: Big Breasts, Mind Control, Blowjob, Handjob, Office Lady, Doggy Style, Virgin, Creampie, Sex While On The Phone, Netorare
Screenshot
Download Links: