Title: Imouto Paradise!
Japanese Title: 妹ぱらだいす!
Total Episodes: 2
Released Date: December 9, 2011 till April 20, 2012
Brand: Mediabank / GOLD BEAR
Sequel: Imouto Paradise! 2
Based on erotic game by Moonstone Cherry.
It's summer vacation and your parents are heading overseas for work, leaving you with your 5 little sisters: typical lovestruck imouto Aya, modern tsundere Rio, timid and shy Hiyori, lively and perverted Koharu, and the bookworm Michika who's a lovable Sadist. With no distractions and ecchi happenings one after the other, how far will you go with them?
[From Hau~ Omochikaeri!]

---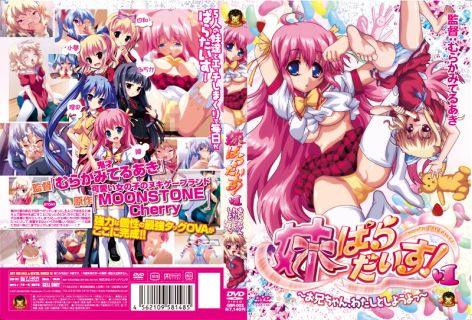 Episode 1
Released Date: December 9, 2011
Tags: Incest, Harem, Paizuri, Small Breasts, School Girl, Twin Tail, Facial, Handjob, Anal, Doggy Style, Sex Toys, Blowjob, Big Breasts, Virgin, Pee, BDSM, Armpit Fetish, Megane, Loli
Screenshot
Download Links:
Censored / Subbed [ Mirror ] [ Mirror 2 ]
---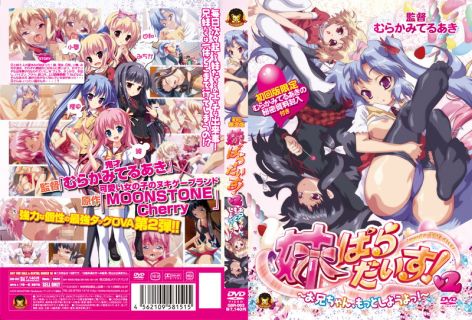 Episode 2
Released Date: April 20, 2012
Tags: Incest, Harem, Handjob, Blowjob, Foot Job, Big Breasts, Loli, Creampie, Facial, Bondage, Toilet Scene, Filmed, Doggy Style, Naked Apron, Paizuri, Swimsuit
Screenshot
Download Links: