Title: Koikishi Purely Kiss The Animation
Japanese Title: 恋騎士 Purely☆Kiss The Animation
Total Episodes: 3
Released Date: July 26, 2013 till September 26, 2014
Brand: Pink Pineapple
Based on the erotic game by Effordom Soft.
When they were kids, Kaname and Erushia were once trapped in a building where a fire had broken out. Erushia got stuck under rubble, but Kaname didn't plan to give up on her, even though the situation seemed hopeless. Just as Kaname was about to run out of strength, a modern-day knight saved them. After the incident, the two promised each other to become knights and protect justice and righteousness better than anyone else. Years later, they fulfill their promise and work side by side to protect and uphold justice, while love starts growing in their hearts.
Source: MAL

---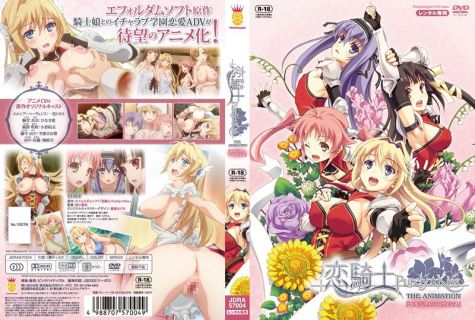 Episode 1
Released Date: July 26, 2013
Tags: Female Warrior, Big Breasts, Romance, Handjob, Blowjob, Paizuri, Doggy Style, Naked Apron
Screenshot
Download Links:
Censored / Subbed [ Mirror ] [ Mirror 2 ]
---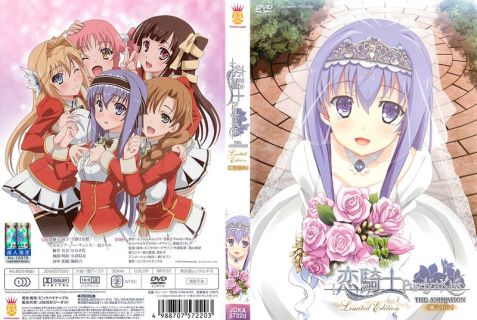 Episode 2 Limited Edition
Released Date: April 25, 2014
Tags: Romance, Cunnilingus, Virgin, Incest, Small Breasts, Outdoor Sex, Doggy Style, Anal, Blowjob
Screenshot
Download Links:
Censored / Subbed [ Mirror ] [ Mirror 2 ]
---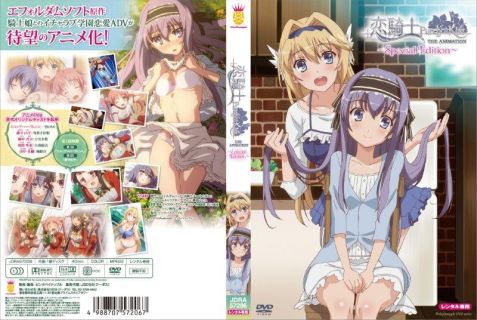 Episode 3 Special Edition
Released Date: September 26, 2014
Tags: Bondage, Bathroom Scene, Ecchi
Screenshot
Download Links: