Title: Oppai Life
Japanese Title: OPPAI ライフ
Synonyms: Booby Life
Total Episodes: 2
Released Date: October 10, 2008 till January 9, 2009
Brand: Digital Works / JVD / Vanilla
* Based on the game by Blue Gale ON DEMAND.
Naoto, a young guy with a thing for busty women, and he is the luckiest man in the world:
Ayane, a busty babe he's known for all his life, has a thing for him and lets him have sex with her anytime he wants, and to spice it up, Chika, another one of his booby childhood friends, has just a big a crush on him too. When she says to him, "My breasts belong only to you," there's no way any guy would resist. There's now only two things that will be hard Naoto's life, one of them is choosing between two gorgeous booby hotties!
---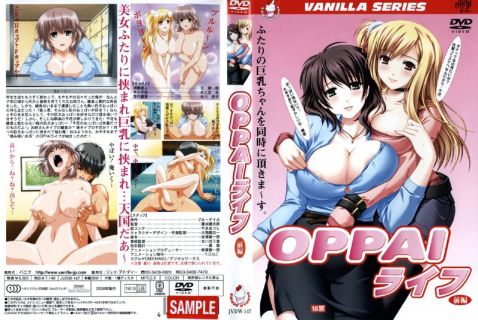 Episode 1
Released Date: October 10, 2008
Tags: Big Breasts, Paizuri, Facial, Doggy Style
Screenshot
Download Links:
Uncensored / Subbed [ Mirror ] [ Mirror 2 ]
---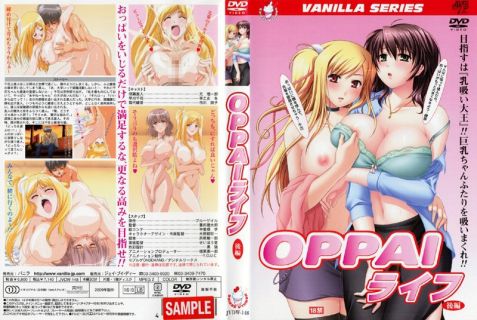 Episode 2
Released Date: January 9, 2009
Tags: Big Breasts, Paizuri, Facial, Blowjob, Threesome, Romance, Anal, Yuri
Screenshot
Download Links: