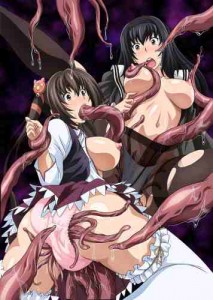 Title: Etsuraku no Tane The Animation
Japanese Title: 悦楽の胤
Episodes: 1
Released Date: Apr 3, 2015
Based on the game by WendyBell.
A tentacle monster that feeds on girl cum takes over schoolgirl Murasawa Itsuki, driving her to seduce and pleasure other cute schoolgirls. How long will they last before becoming nothing but slaves to the pleasure?
Source: HentaiHaven

Screenshot: Episode 1
Label: Mitsu
Format: mp4
Download Links
Raw / Uncensored
Episode 1   Mirror   Userscloud
Subbed / Censored
Episode 1   Mirror   Solidfiles   Userscloud   Openload
Raw / Censored
Episode 1   Solidfiles