Title: Baku Ane 2: Otouto Ippai Shibocchau zo! The Animation
Japanese Title: ばくあね2 弟いっぱいしぼっちゃうぞ! THE ANIMATION
Episodes: 1
Released Date: November 24, 2017
Brand: Pink Pineapple
Other: Baku Ane: Otouto Shibocchau zo! The Animation
* Based on the erotic game by Atelier Kaguya Bare & Bunny.
Our protagonist, Takesaka Munetaka, fails the first time he tries having sex with his lover due to trauma he experienced in the past. His sister Ritsuka and his cousin Momotani Mashiro literally put their bodies on the line to give him "sex lessons" and help him recover from his trauma. However, his other sister, Wakana, who gave him his trauma in the first place, joins the fray and the lessons become more than just lessons! Here begins the sisters' war over their little brother!!
Source: Hanime

---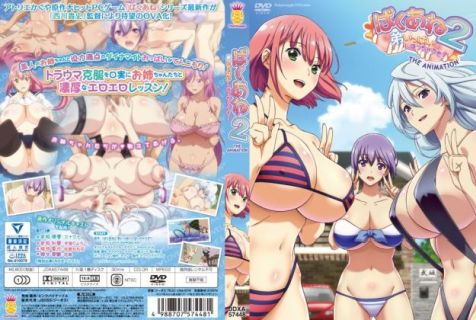 Baku Ane 2: Otouto Ippai Shibocchau zo! The Animation: Episode 1
Released Date: November 24, 2017
Tags: Big Breast, Incest, School Girl Harem, Doggy Style, Creampie, Bondage, Sex Toys, Ahegao, Blowjob, Masturbation, Paizuri, Virgin, Comedy
Screenshot
Download Links:
Censored / Subbed [ Mirror ] [ Mirror 2 ]
Censored / Raw [ Mirror ]