Title: Tsuma Netori: Ryoujoku Rinne
Japanese Title: 妻ネトリ 凌辱輪廻
Episodes: 1
Released Date: March 16, 2018
Brand: ZIZ
Sequel: Zoku Tsuma Netori: Ikumi to Shizuka
Hentai Live Action: Tsuma Netori
Based on erotic game by Black Lilith.
A highschool P.E. teacher catches the eye of a man with unique tastes. Once he finds a way to control her what will she do to protect her family?
Tsuma Netori: Ryoujoku Rinne Episode:
---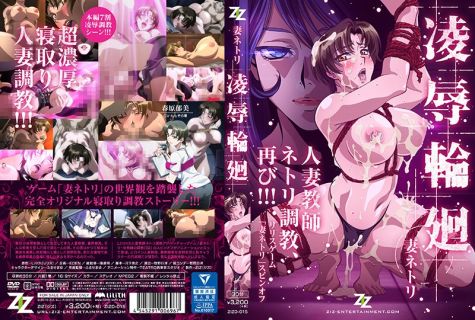 Episode 1
Released Date: March 16, 2018
Tags: Ahegao, Anal, BDSM, Big Breasts, Blowjob, Bondage, Creampie, Double Penetration, Femelae Teacher, Gangbang, Netorare, Outdoor Sex, Rape, Threesome
Screenshot
Download Links: