Title: Rune's Pharmacy: Tiarajima no Okusuriya-san
Japanese Title: Rune'sPharmacy ~ティアラ島のお薬屋さん~
Episodes: 2
Released Date: November 30, 2018 till March 8, 2019
Brand: SELFISH
Based on RPG game by PICOPICOSOFT.
After the death of her parents, young Erunelle has inherited their debts. While being faced with an orc's sexual assault, Sharvan saves her. Then, he shows a document of the debt her parents owed to him and presses her for money, encouraging her to sell her body to obtain the one million gold.

Rune's Pharmacy: Tiarajima no Okusuriya-san Episode:
---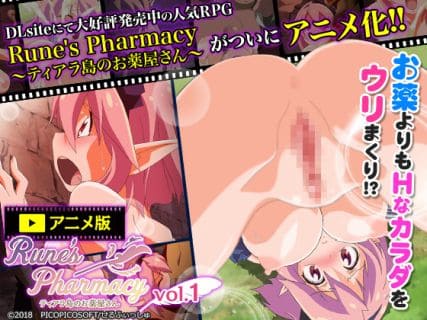 Episode 1
Released Date: November 30, 2018
Tags: Big Breasts, Blowjob, Creampie, Gangbang, Mind Control, Outdoor Sex, Paizuri, Rape, Virgin
Screenshot
Download Links:
Censored / Subbed [ Mirror Userscloud ]
Censored / Raw [ Salefiles   Mexashare ]
---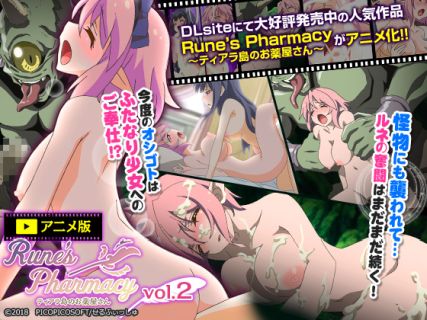 Episode 2
Released Date: March 8, 2019
Tags: Big Breasts, Futanari, Yuri, Masturbation, Blowjob, Cunnilingus, Facial, Rape, Cyclops, Inflation, Creampie
Screenshot
Download Links:
Censored / Subbed [ Mirror Mexashare ]
Censored / Raw [ Mirror  Mexashare ]