Title: Tenioha! 2: Limit Over – Mada Mada Ippai, Ecchi Shiyo? The Animation
Japanese Title: てにおはっ! 2 リミットオーバー ~まだまだいっぱい, エッチしよ?~ THE ANIMATION
Episodes: 1
Released Date: April 24, 2020
Brand: Pink Pineapple
Prequel: Tenioha! 2: Nee, Motto Ecchi na Koto Ippai Shiyo? The Animation
Source Material: Based on the erotic game by rootnuko+H.

---
Download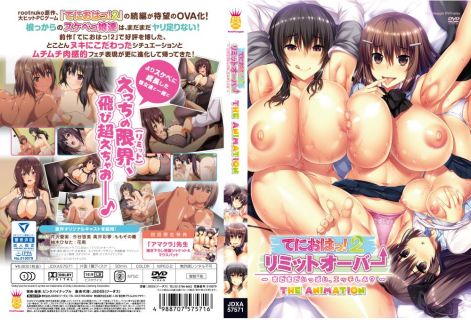 Episode 1
Released Date: April 24, 2020
Tags: Big Breasts, Foot Job, Doggy Style, Swimsuit, Pee, Blowjob, Harem, Foot Fetish
Screenshot
Download Links:
Video