Title: Tenioha! 2: Nee, Motto Ecchi na Koto Ippai Shiyo? The Animation
Japanese Title: てにおはっ! 2 ~ねぇ, もっとえっちなコトいっぱいしよ?~ THE ANIMATION
Episodes:
Released Date: June 28, 2019 till
Brand: Pink Pineapple
Same setting: Tenioha! Onna no Ko datte Honto wa Ecchi Da yo?
Source Material: Based on erotic game by rootnuko+H.

---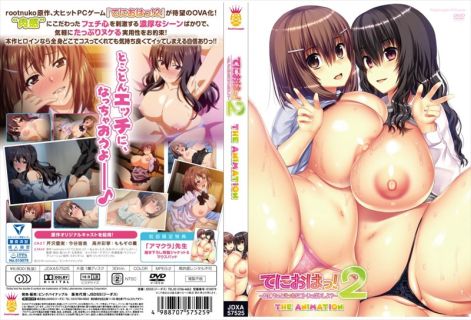 Episode 1
Released Date: June 28, 2019
Tags: Big Breasts, Paizuri, Blowjob, Masturbation, Anal, Doggy Style, Cunnilingus, Harem
Screenshot
Download Links:
Censored / Subbed [ Mirror   Mexashare ]
Censored / Raw [ Mirror  Mexashare ]